We have 4 drivers in our home.  Thankfully, my husband is great at making sure the cars are maintained and in tip top condition. One thing he insists on is that all of the drivers know how to perform simple car maintenance for themselves. He comments quite often that he can't understand parents aren't teaching their kids how to change the oil or a tire on a car. It's simple life skills that kids miss out on, that could one day save their lives and most certainly save them money in the long run.
Along with the 4 drivers, we have 4 cars in the driveway. Besides insurance, tires are the next biggest expense we incur with our cars. There are 5 tire safety tips every driver should know. These 5 tire safety tips can extend your tire life and add to your safety behind the wheel.
Exam the Tread on All 4 Tires – Just a reminder you have 4 tires to check. Sometimes, I forget this small detail. Check each tire for tread wear or blemishes at least monthly, but more often if you can. I regularly check the tires on the drivers side when I enter or exit the car. I need to get better at walking all the way around the car.
 Check Air Pressure – Your owners manual will tell you the proper inflation needed for your tires. Keep a tire gauge in the glove compartment of your car and check the air pressure of your tires when you pump gas. If you need to adjust the PSI you'll be able to do it right at the gas station. Check air pressure at least monthly, but more often if you can.
Rotate Tires – Rotating your tires every 3 to 6,000 miles can extend the wear of your tires and save you money. Uneven tire wear can be a safety issue and affect the gas mileage on your vehicle.
Check Wheel Alignment –  If you wheels are out of alignment, your tires can wear prematurely and cause poor handling.
Replace worn tires ASAP – If you find a blemish, crack or low tread on your tires, replace them ASAP. Replacing tires will help ensure your safety and the safety of the other drivers on the road.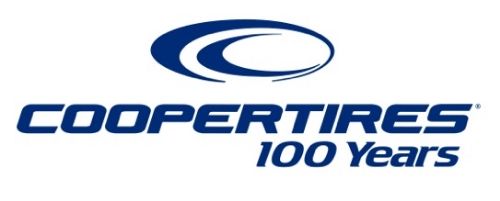 Fall is the perfect time to take advantage of the Cooper Tire's Fall Reward Event. Now through October 31, 2014 is the perfect time to buy new tires and take advantage this great deal.
When you purchase a set of four qualifying car or light truck Cooper Tires, you can receive up $70 back the in the form of a prepaid Visa card. You can find all the great details on the Cooper Tire website, www.coopertirerebates.com.
The lineup of qualifying tires include:

      Adventurer A/T*
 Cooper Response Touring
  Cooper Zeon RS3-A
  Cooper Zeon RS3-S
 CS3 Touring
 CS5 Touring
  Discoverer A/T3
 Discoverer ATP*
 Discoverer CTS
 Discoverer H/T
 Discoverer H/T Plus
  Discoverer HTP*
  Discoverer LSX*
 Discoverer LSX Plus*
 Discoverer RTX*
  GLS Touring*

 *Available at select national retailers only
 Cooper Tires has another great promo going on this fall. Cooper is rekindling the spirit of life's everyday road trips with a social media sweepstakes.
 Visit Cooper Tire's Facebook, Instagram or Twitter page to post favorite moments of daily travels in the car, using the hashtag #RollWithCooper, for a chance to win ideal road trip prizes — including a $5,000 gift card to use toward gas, a winter car-care kit or a camouflage-themed prize pack. What a fun sweepstakes with awesome prizes!
 I wonder, when was the last time you checked the tires on your car? Do you plan to take advantage of the Cooper Tire Fall Reward Event?